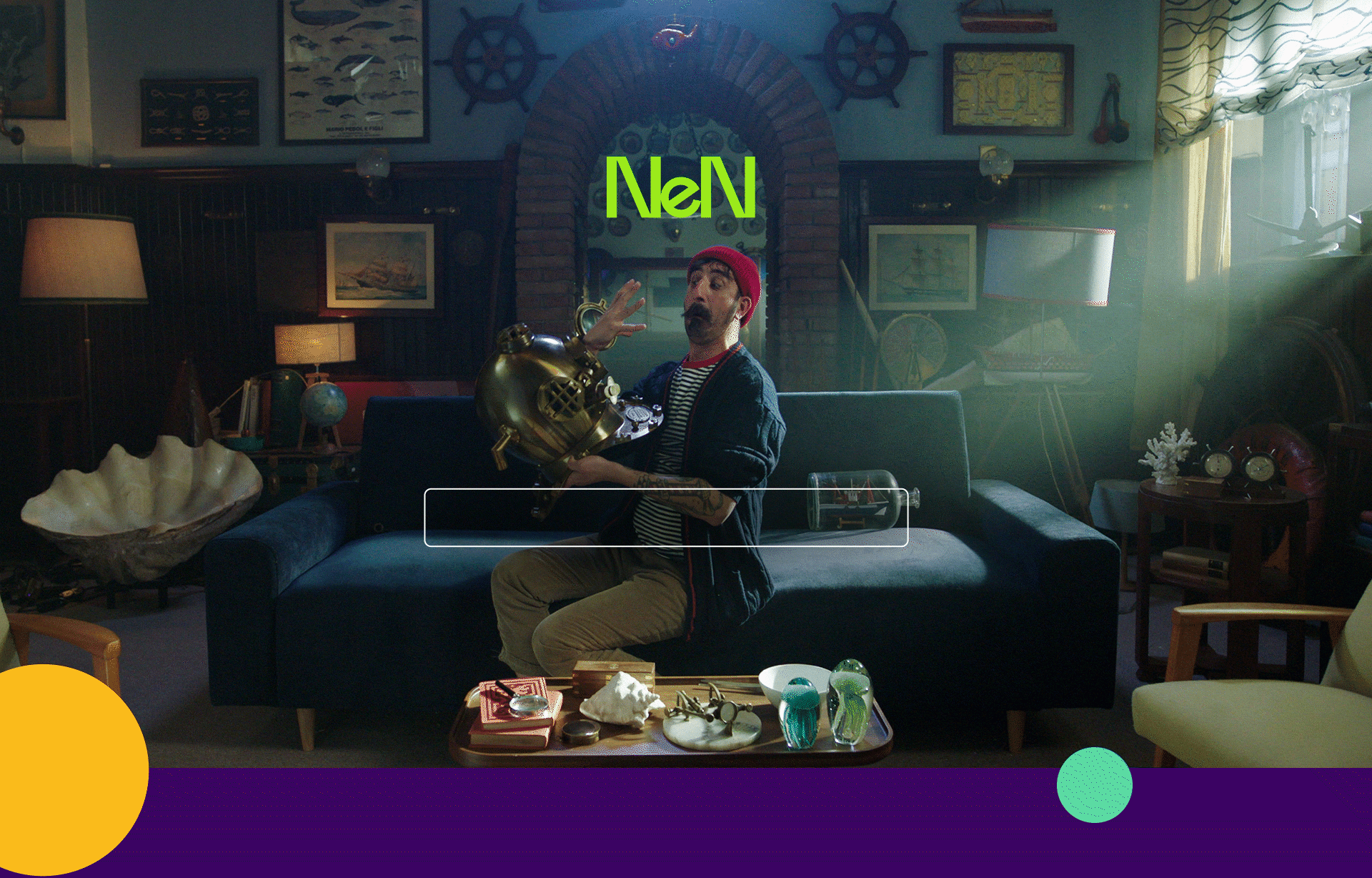 Everybody would love to win a prize contest, but not everybody would like a set of stainless steel pots, a memory foam mattress or maybe even a diving helmet as a prize. That is why

we created <Insert your prize here>, the first contest in which you can pick your own prize:

because NeN is a simple and transparent energy supplier, just like their contest.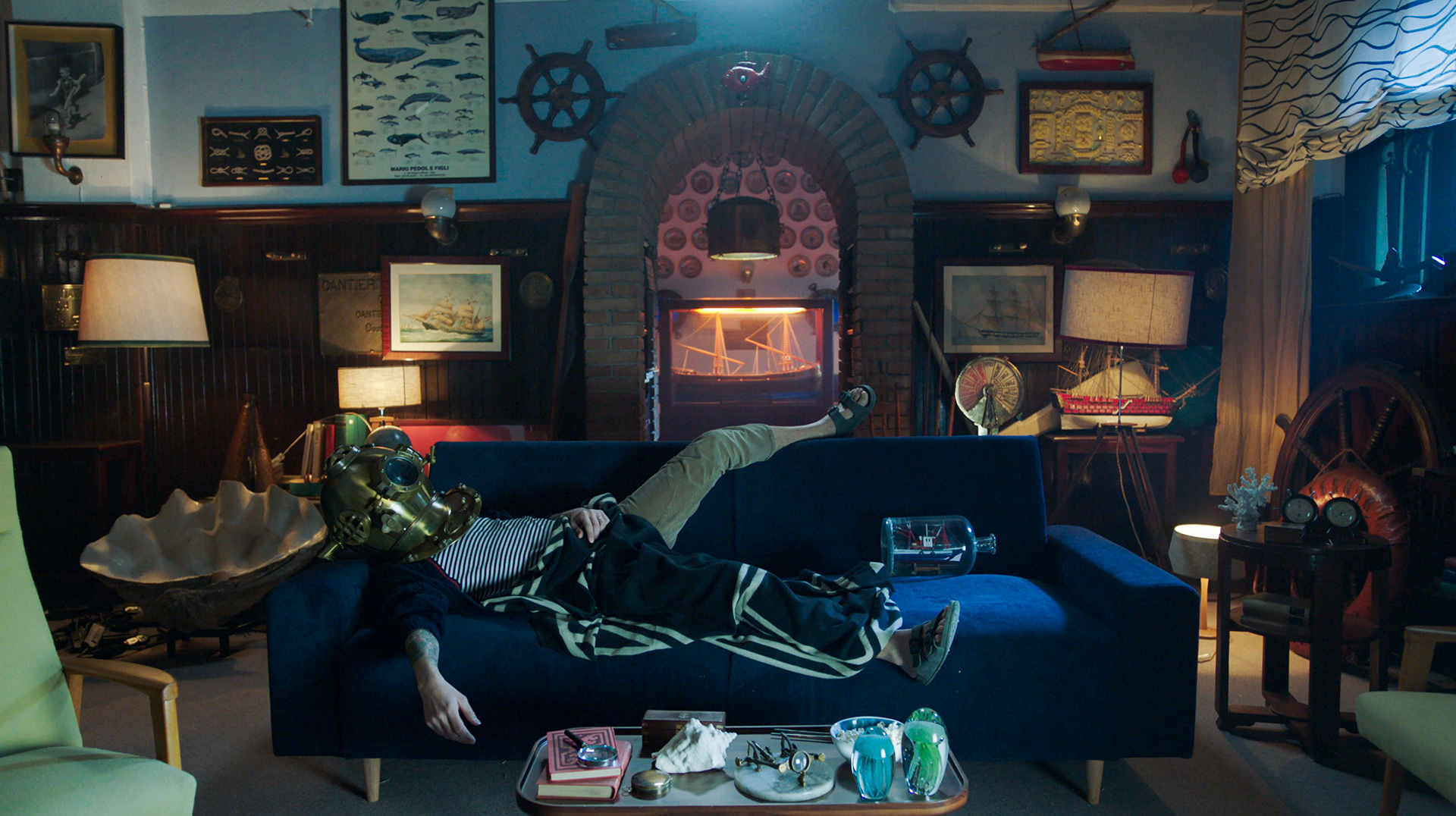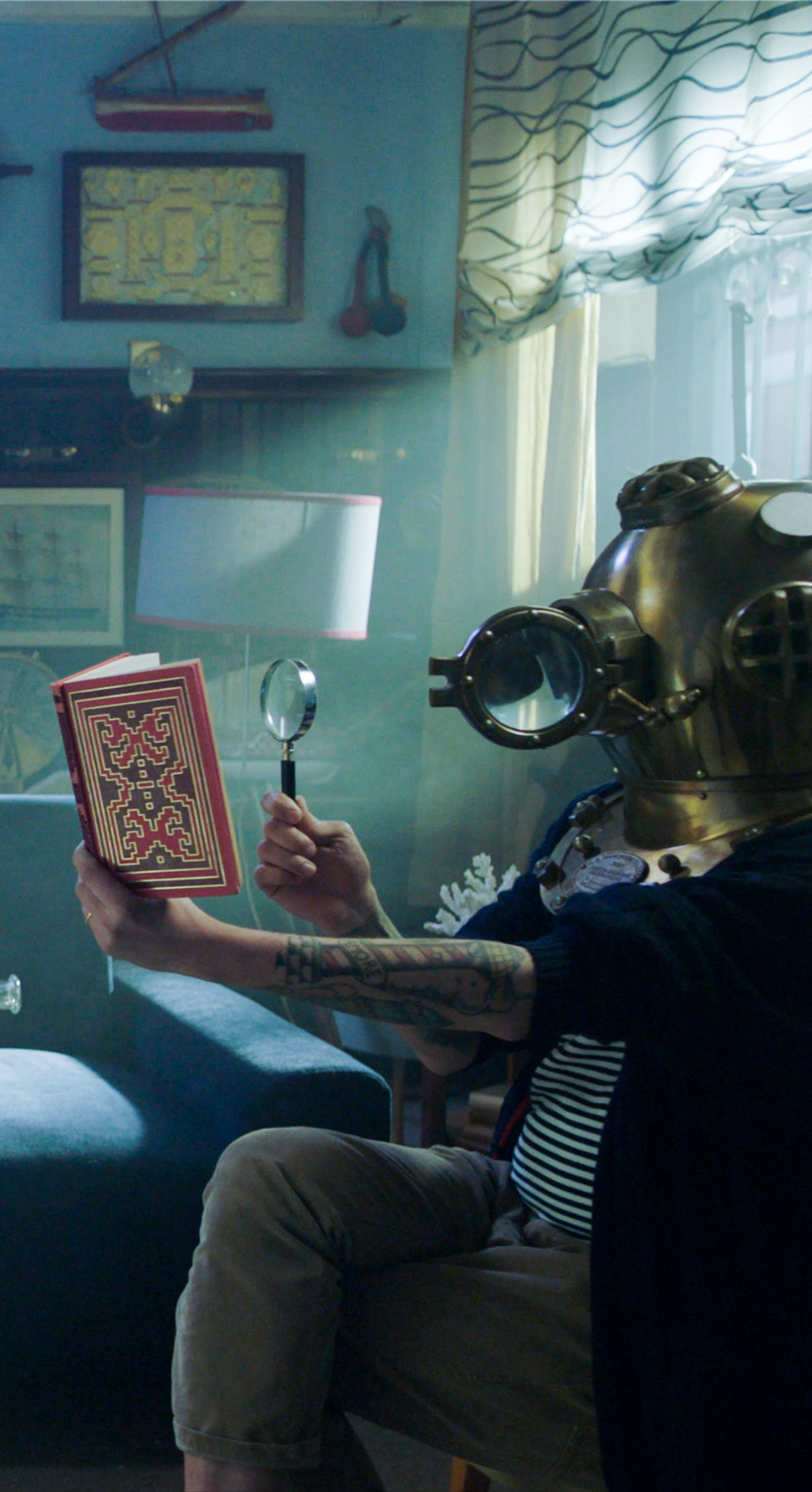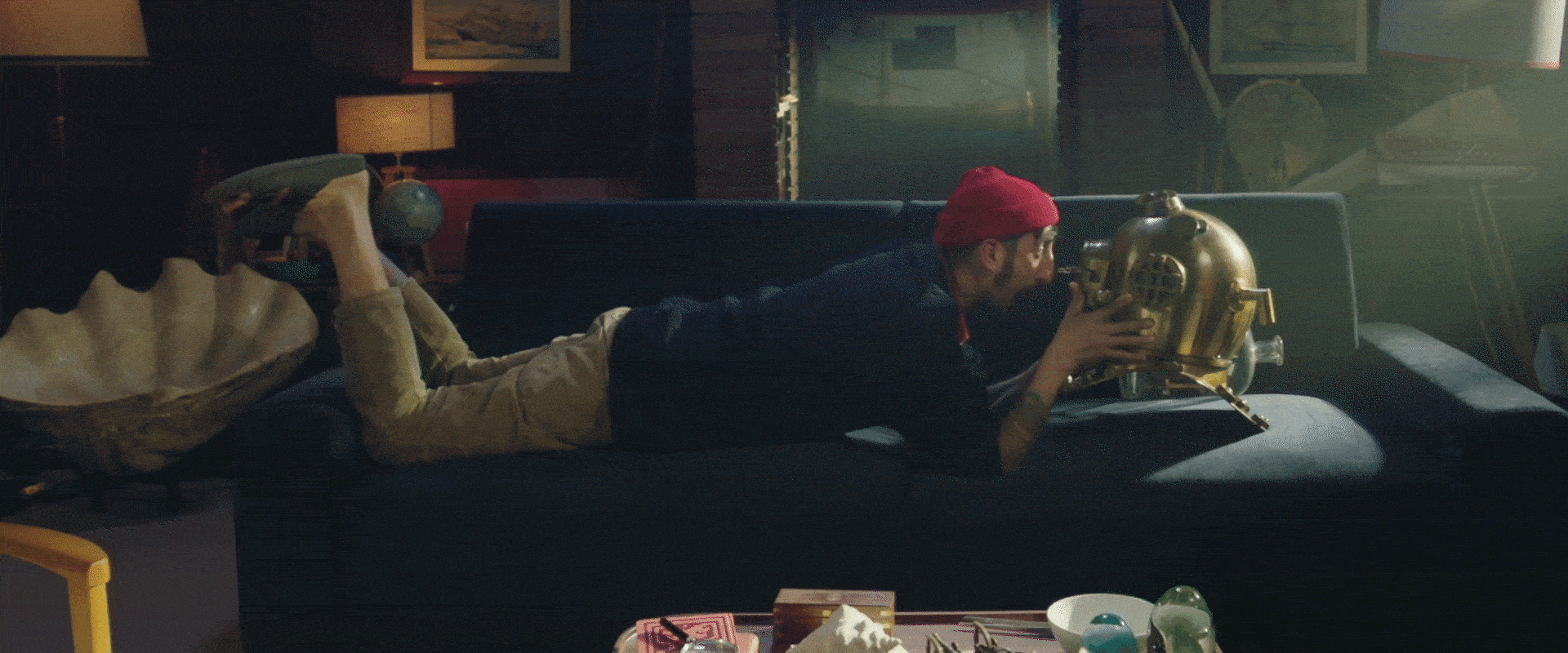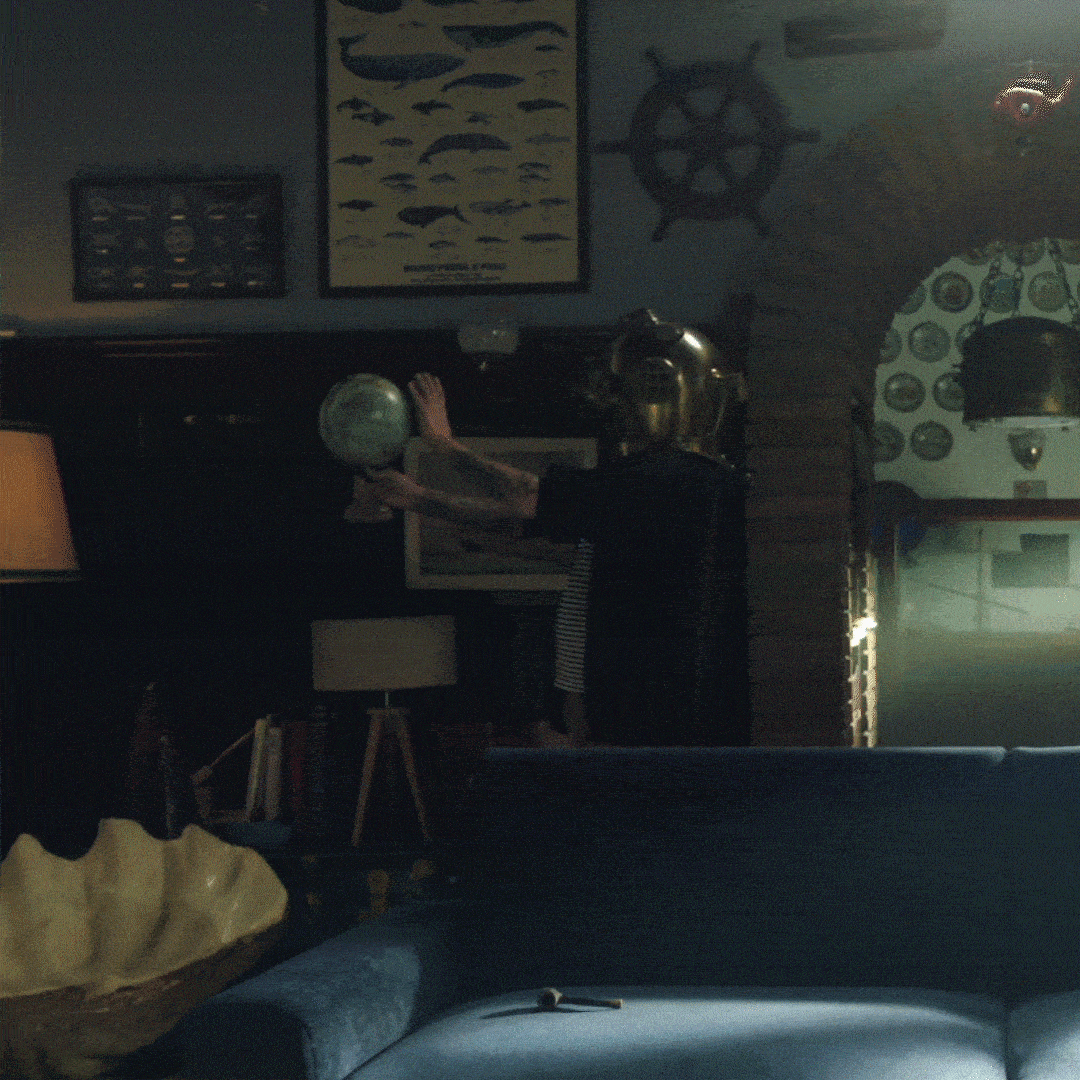 <

INSERT HOW IT WORKS HERE

>

​​​​​​​
We created an

integrated campaign

to let participants pick their prize. From creating the first IG filter that allows you to share what you'd like to win on social, to the first radio that reminds you that it doesn't take a genie to make a wish. 
Then we used social networks, tailor-made banners and a tv commercial. In short, everything you (and we) could hope for.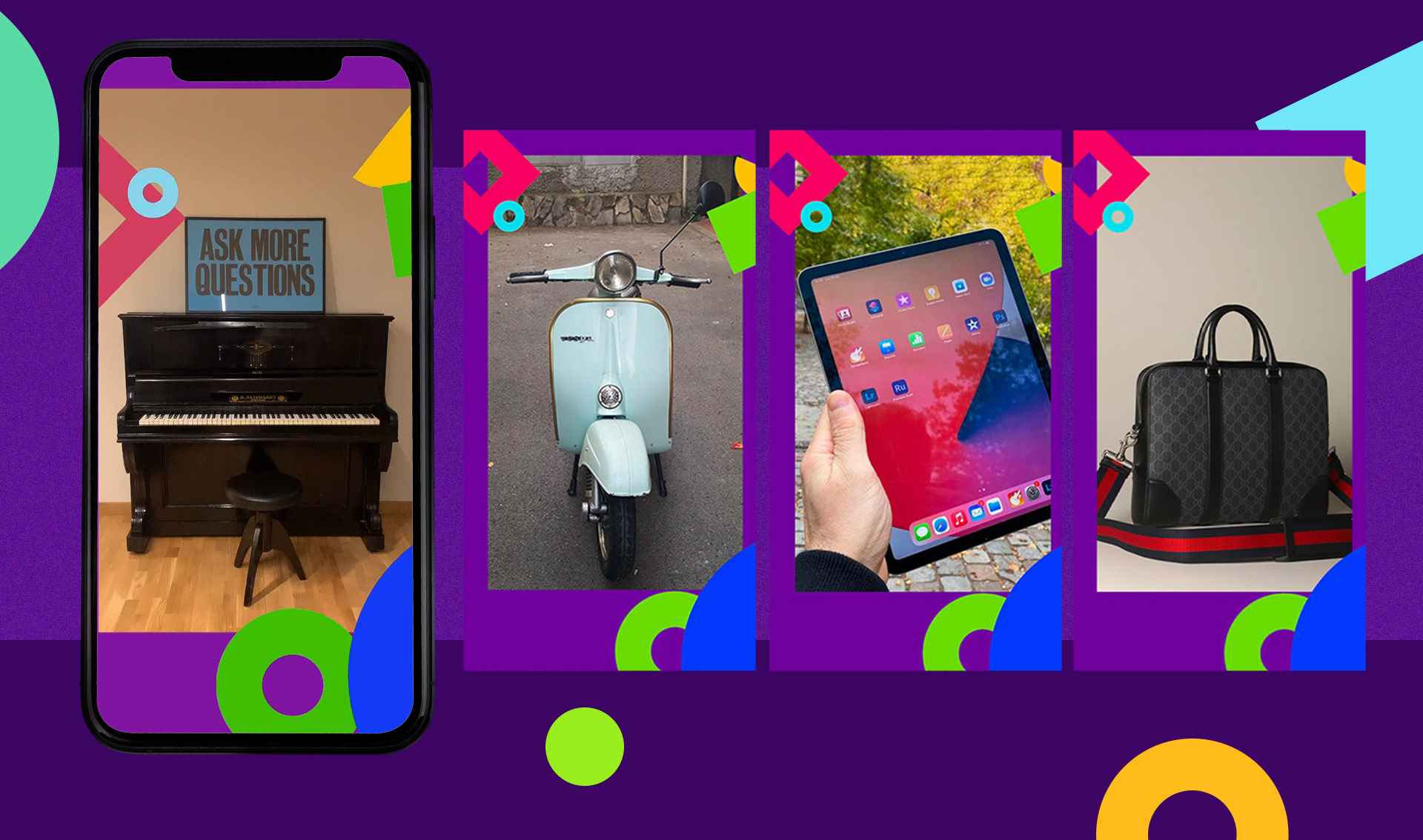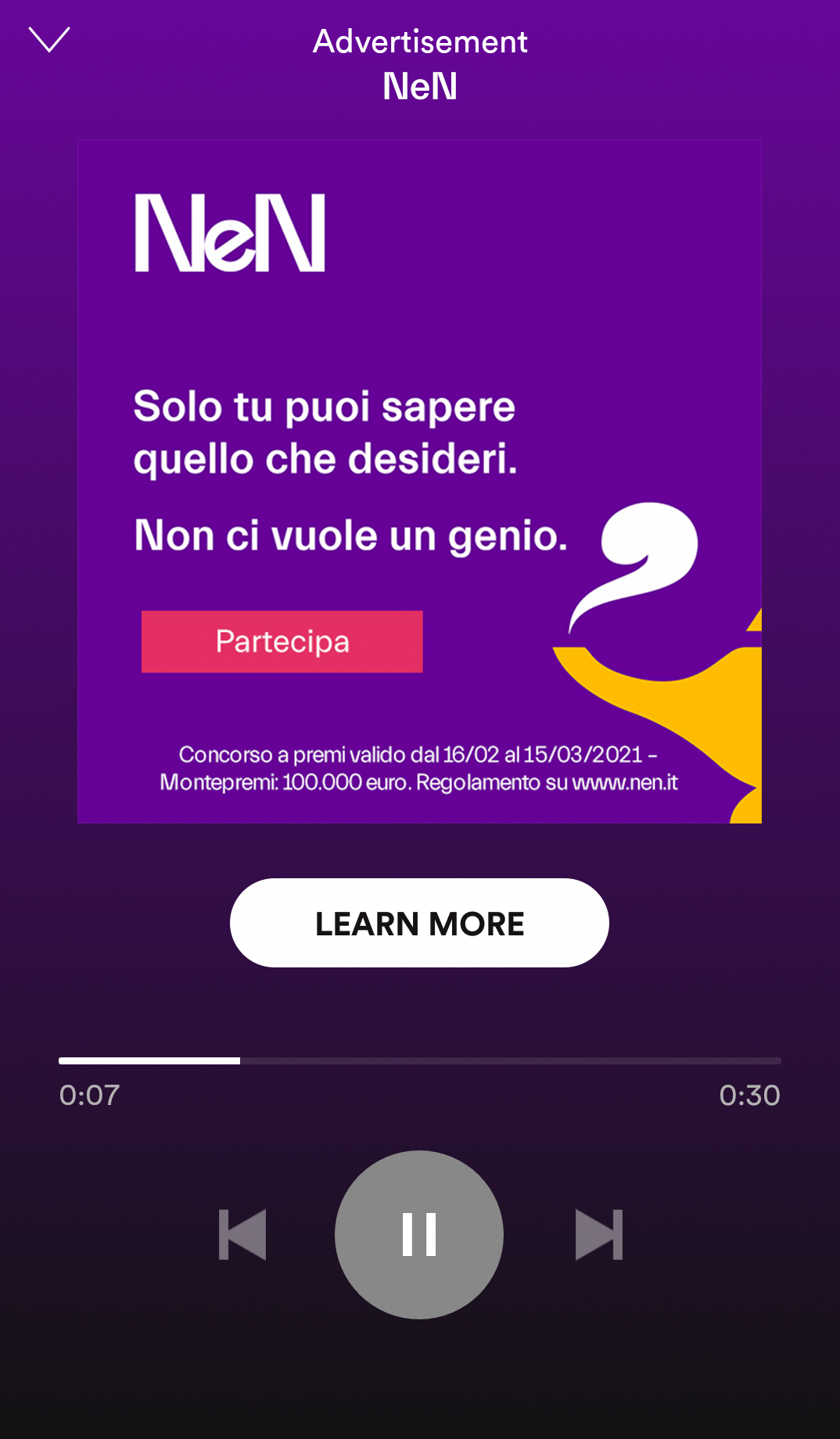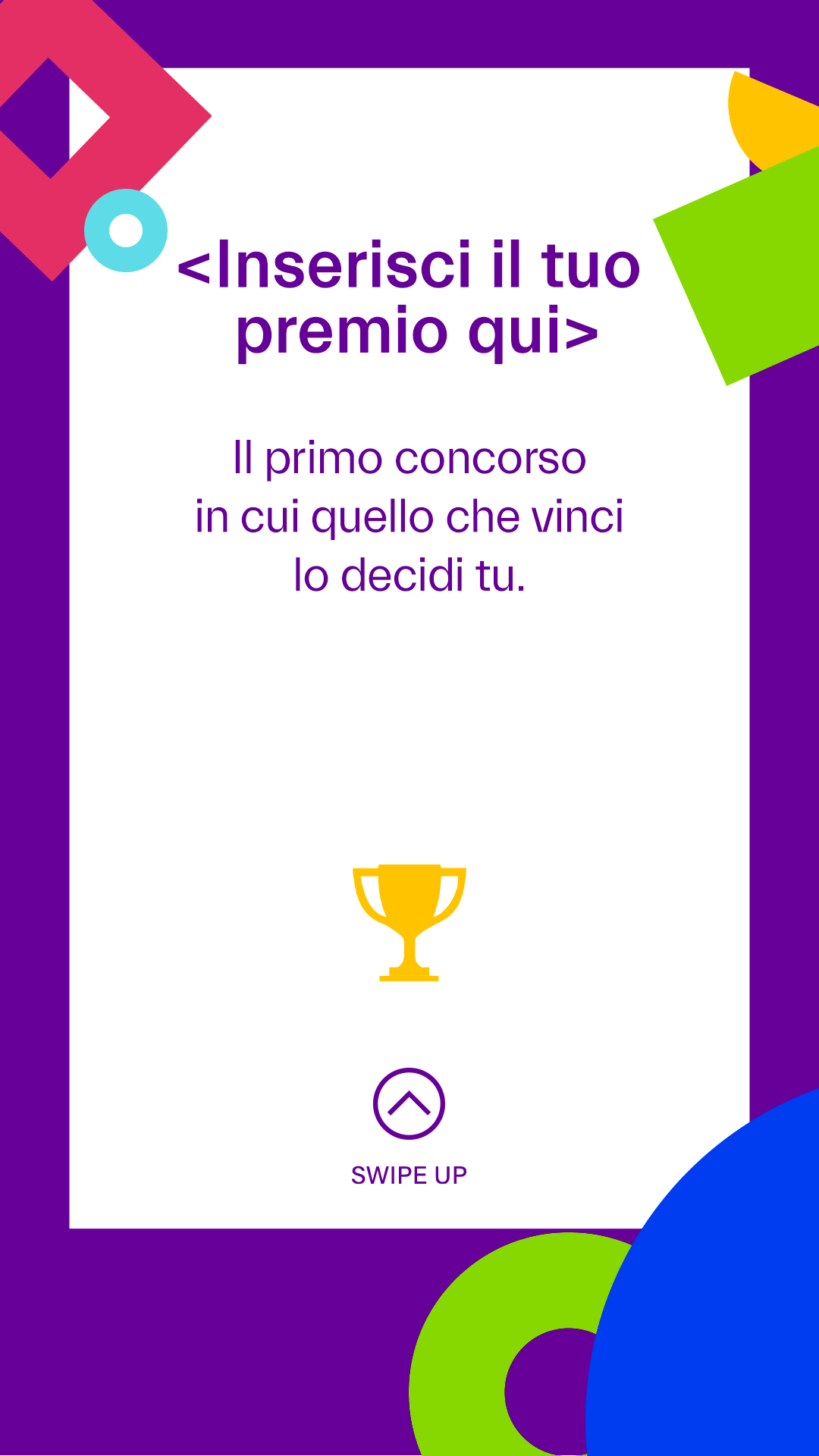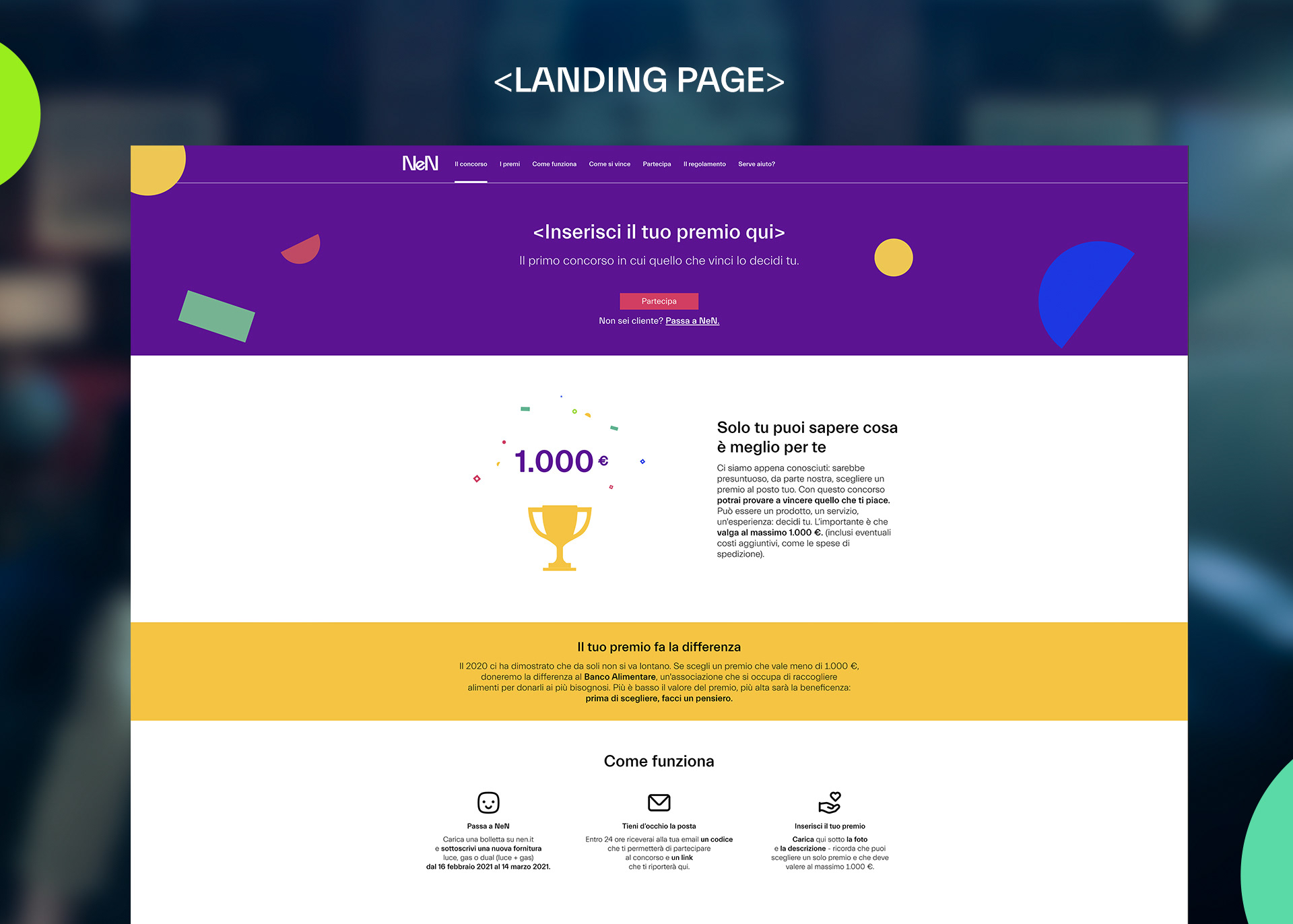 CCO & Partners:

Livio Basoli & Lorenzo Picchiotti 
Group Creative Directors:

Selmi Bali Barissever & Jonay Sosa Sanchez 
Senior Copywriter:

Cecilia Rocchetta
Art Director:

Giovanna Mocchetti 
Junior Copywriter:

Gian Marco Panichelli
Junior Art Director:

Edoardo Serafini 
Creative Interns:

Giorgia La Pegna & Gabriele Spallino
Client Director:
Elena Panza
Senior Account Manager:

Piera Colasante
 Integrated Production Director:

Matteo Pecorari
 Executive Producer:

Silvia Lo Cascio 
​​​​​​​
Producer:

Valeria Mazzotta 
Head of Production:

Simone Raddi
Post Production Supervisor:

Seba Morando 
Post Producer:

Andrea Italia
Film Editor & Motion Designer: 
Diego Gonzalez Galicia
Director:

Valerio Musilli 
Sound Designer:

Tommaso Barbaro